The Audio Visual Experts
Smart Buildings & Smart Offices – Creating innovative meeting spaces and driving change. 
IT Infrastructure & Support
We are IT specialists supplying the latest technology and services from IT infrastructure, cyber security services and helpdesk support. 
Networked CCTV
We provide networked CCTV hosted in the cloud, which can be accessed from any location. 
Smart Access Control
Supplying the very latest door access solutions both on premise and in the cloud. 
Telecomms & Unified Communication
From office based telephone systems, video conferencing and cloud based telephony, we help you get connected. 
Digital Signage & Corporate Communication
We are experts in Digital Signage for corporate communication, supplying a large number of clients with solutions worldwide. 
Specialists in Workplace Technology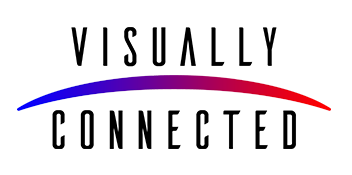 At Visually Connected, we help you stay focused, increase efficiency and save costs. We are experts in smart buildings and smart office technology. 
We bring together expertise in a variety of areas to deliver cutting edge service within AV, IT, CCTV, Access Control, Telephony, Unified Comms & Digital Signage.
Audio Visual Projects & Installation
We deliver, install and maintain some of smartest and most efficient cost-effective solutions. If you have a small huddle space or a large sophisticated meeting room, we can help specify, deliver and install the ultimate 'Smart' offices.
IT Support & Infrastructure Management
We provide implementation and ongoing management and support of all internal IT systems, from delivery to preemptive maintenance, issue resolution and administration. We also supply ad-hoc support and desktop support for global organisations running their desktop support within the UK.
Networked CCTV in the Cloud
We offer a range of CCTV solutions and networked IP cameras, all accessible directly from the cloud, from any location worldwide. We are authorised resellers for Eagle Eye Networks in the UK.
Door Access in the Cloud
We offer a range of Access Control solutions for all budgets, from simple keypad entry systems to NFC/Mobile based software platforms. We are authorised resellers for Brivo in the UK, as well as Paxton. 
Telephone Systems & Video Conferencing
From smart modern office telephony, connectivity, workplace messaging and the latest smart video conferencing solutions, we can deliver the complete solution for your needs 
Digital Signage for Branding and Internal Comms
We are Digital Signage specialists with over 20 years combined industry experience in the DOOH sector. Our signage platform is especially good for corporate communications with a number of large organisations using it internally to connect with employees, visitors and clients.
Still using your IT department for AV Support?
We take a look at why you shouldn't be relying on your IT department for the support of your meeting rooms.
Read More..
Take a look below at some interesting articles we've compiled at Visually Connected HQ – we call them our insights. They are little snippets of interesting trends, and snapshots of what is happening within our industry .
Take a look below at the latest news from Visually Connected HQ. Whether it's new clients, case studies or other pieces of news from us that we feel you may be interested in. Don't forget, you can subscribe to our mailing list at the bottom of this page. 
Follow us on Facebook
To stay up to date with all the latest news from Visually Connected, be sure to follow our Facebook page.
Follow us on Twitter
To stay up to date with all the latest news from Visually Connected, be sure to follow our Facebook page
Follow us on LinkedIn
To stay up to date with all the latest news from Visually Connected, be sure to follow our Facebook page
Visually Connected Worldwide Ltd
Unit 6 Bowman Court
Whitehill Lane
Royal Wootton Bassett
Swindon
SN4 7DB
E: sales@visuallyconnected.com
T: +44 (0) 330 133 0902
Company Registered in the United Kingdom - 09868149
Privacy Policy
Contact Us