workplace Technology
Managed Services
Access the technology and support your business needs
No more old technology! Stay updated and receive a pro-active support service without a huge upfront investment
Visually Connected's managed services enable businesses like yours to have the latest technology in place to operate at optimum levels by removing financial barriers. Benefit from streamlined up-to-date high-quality equipment and flexible collaboration solutions that combine design, installation, support, and maintenance into a fully integrated package. All our solutions are tailored to your business requirements and can be replicated across multiple spaces or your entire enterprise – to create the same professional experience in all working spaces.
From single, multi-site and global enterprises, whatever the size of your audiovisual estate, we will ensure that all your devices are connected, updated, and ready for use.
To experience the benefits of Visually Connected's managed solutions get in touch.
High-end quality equipment with the latest firmware updates
Faulty devices replaced with new including the latest technology
No huge upfront costs or large capital expenditure
Streamlined solutions throughout your operation
24/7 proactive support and maintenance
AUDIO VISUAL as a SERVICE (AVaaS)
Audio Visual as a Service (AVaaS) enables your business to access audiovisual and collaboration technologies avoiding hefty upfront investment in expensive hardware through a subscription. This enables your business to optimise budgets, gain access to the latest technology and streamline equipment for every meeting space for a convenient monthly fee.
Flexible, scalable solutions
Equipment can include single solution such as a video conferencing system, or entire meeting room or huddle room solution or an entire global AV infrastructure. Benefit from the latest communication technology and with streamlined solutions for every meeting space.
If you need to upgrade or add additional technology we offer scalable payment options giving you financial flexibility with predictable, affordable payments. Benefit from reduced hardware depreciation and equipment ownership risk.
What's included
The right high-quality equipment for your operation and budget
Installation, configuration and basic user training
Responsibility for the technology including replacement and repair
24/7 monitoring any monitoring and maintenance
Recommendations for upgrades and additional solutions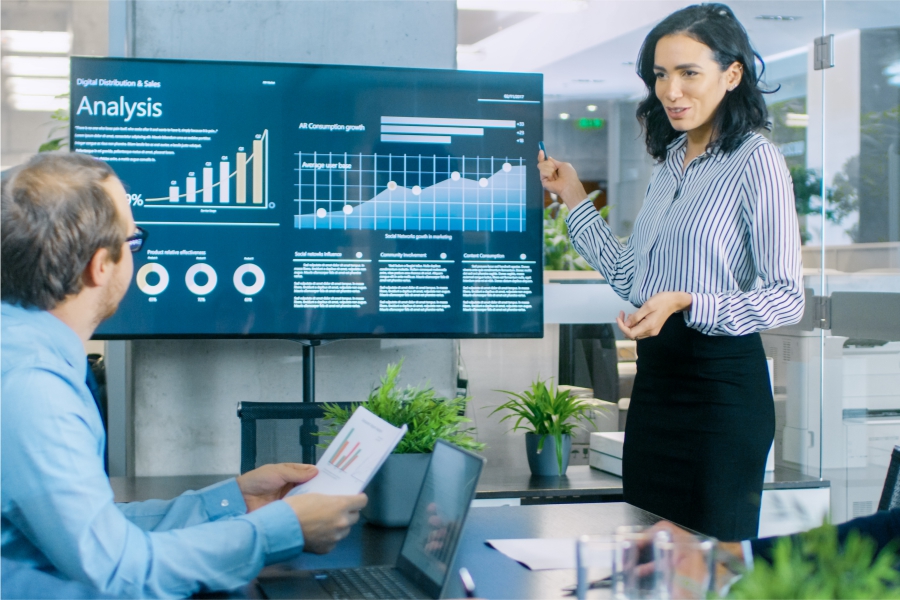 Streamlined solution
With Visually Connected' AV solutions, you can have the confidence that all room types and their relevant audiovisual equipment will be installed, managed, and serviced in the same way by our team. This means that once you have deployed AVaaS, the same solution can be replicated across multiple spaces or your entire enterprise. When it is time to upgrade your audiovisual equipment we will evaluate your present and future business needs and recommend compatible solutions.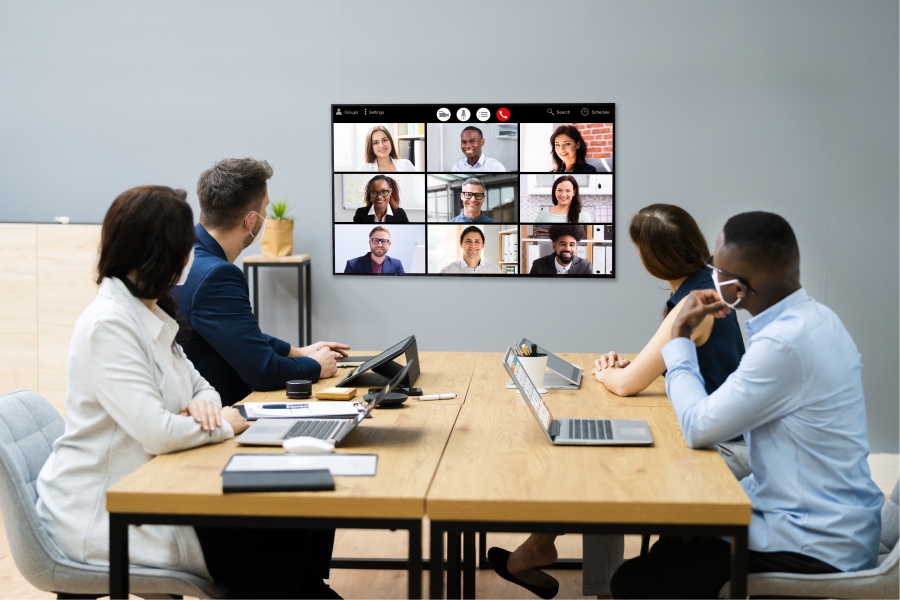 VIDEO CONFERENCING as a SERVICE (VCaaS)
Leave your collaboration technology to the experts and benefit from high-end, scalable, integrated video conferencing solutions monitored 24/7. Remove product obsolescence, ease cash flow and remove capital expense.
Video Conferencing as a Service will make sure that your rooms are always connected and meeting ready. We implement the latest software and technology together with 24/7 support – all for an attractive monthly fee.
Benefits of VCaaS
Improved alignment with the business needs – streamlined solutions – the same way of use for small, medium and large room solutions throughout all your offices
Greater agility and responsiveness – all solutions scalable, compatible, and integrated
Increased productivity – no more worries about the collaborative technology and need for any special training/skills required
Improved reliability and uptime- 24/7 proactive support and maintenance service
Stay up to date with the latest technology – no more outdated software and hardware
Lower operation cost – flexible payment options and predictable monthly payments
SOFTWARE as a SERVICE (SaaS)
Digital signage software as a service is a scalable and cost-effective solution for managing your digital signage network of displays. SaaS enables companies of all sizes to deliver impactful communications to inform and engage staff, visitors and customers with up-to-date information, company bulletins and branded content across their digital signage network.
Improve your physical workspace
Digital signage improves the physical workspace throughout your workspaces from the moment visitors and employees enter your building. Improve employee experience with engaging and informative displays in reception and waiting areas, breakout spaces, café's or open hub areas and outside meeting spaces.
What's included:
VC Digital Signage software and hardware
Template set-up
User training sessions
Hosting
New VC Windows players – faulty players will be replaced immediately
Labour cost involved with the installation/ change of players
Patch management incl. antivirus protection
VC software package updates
24/7 monitored service incl. email alerts and reports daily, monthly or quarterly reports
Annual health check and summary report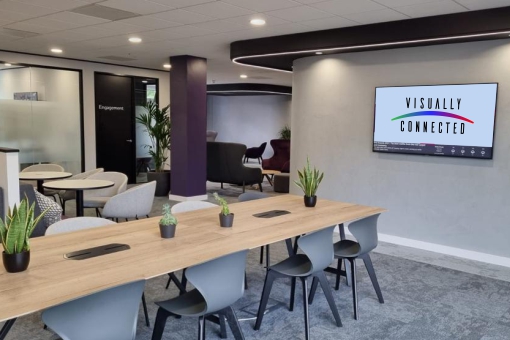 HARDWARE as a SERVICE (HaaS)
Hardware-as-a-Service (HaaS) offers a flexible, affordable way to ensure your audio visual infrastructure is kept up-to-date. HaaS enables your businesses to spread the cost of the equipment over the course of its useful life. This means your company has no large capital expenditure or ownership of fast deprecating equipment. Benefit from up-to-date, quality equipment for a simple monthly payment.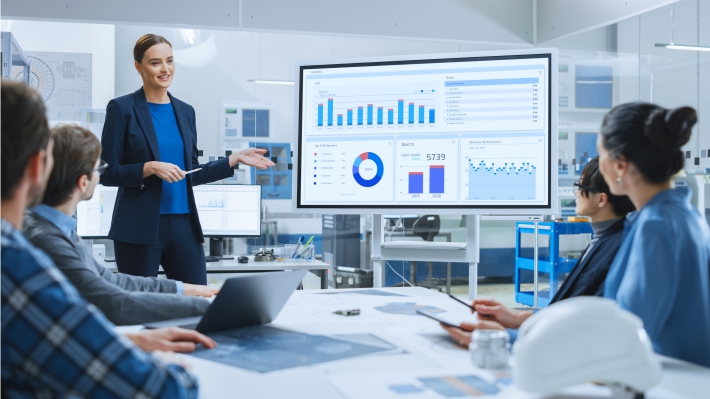 Benefits
Low upfront costs
Get the latest hardware installed and operational quickly and more cost-effectively than if you were to specify it, buy it and set it up yourself.
Specialist expertise
Our expert team will help you choose the right equipment for your meeting spaces. Always be meeting ready and benefit from the same set-up in all your spaces. As we will install the equipment for you we will make sure everything is functioning properly.
Equipment maintenance is included
Our comprehensive proactive maintenance service will keep things running securely and smoothly. If any equipment included in your SLA breaks down we will send someone out to look at it, and if it cannot be repaired on-site, we will swap out the malfunctioning unit to mitigate the risk of extended downtime.
Replacement guarantee
Visually Connected HaaS protects your hardware from becoming inefficient or obsolete by providing the opportunity to update equipment or install a new system at any time during the term of the contract without financial penalty. If something goes wrong with the hardware supplied as part of the agreement, our service desk will arrange replacement parts on hardware guaranteed.
No equipment obsolescence
We will make sure you have the best equipment for your needs and budget and keep your equipment up to date with the latest technology.
Flexible end-of-term options
There are a number of options available to customers.
Refresh – upgrade or add to your collaboration fleet at any point during the term.
Extend – maintain flexibility and continue renting the equipment
Own – make a fair market value payment to own the equipment at the end of the rental term.
Hardware as a Service allows you to operate to your full potential with minimal risk and investment. And, with our proactive monitoring and maintenance service, you will have peace of mind that your equipment is working at optimum levels reducing downtime.
To experience the benefits of our managed solutions, call us on 0330 133 0902 to speak to one of our experts.