Intuitive. Intelligent. Integrated.
Video conferencing solutions for every meeting space
We will help you create efficient meeting areas to reach your teams and clients anywhere in the world. With good quality video conferencing equipment that works seamlessly across different platforms, your business can boost productivity, encourage collaboration and increase productivity.
We will implement a video conferencing solution that provides a seamless, flexible experience allowing face-to-face communication from almost any location or device. 
Our expert team will examine your processes and your current and future requirements before we recommend video conferencing solutions tailored to support your business goals.
Visually Connected create streamlined video conferencing solutions that are scalable, reliable, and easy to use. Benefit from the same experience from almost any location, whether home office workspace, small or large meeting areas, or boardroom.
We support a wide range of software platforms so that video meetings can be hosted across popular platforms like Microsoft Teams, Google Hangouts Meet, Cisco, Zoom as well as other platforms of choice. We will work with you to choose the right combination of software, equipment, and support service to enrich your virtual meeting space.
To find out more about Video Conferencing solutions, call us on 0330 133 0902 speak to one of our experts.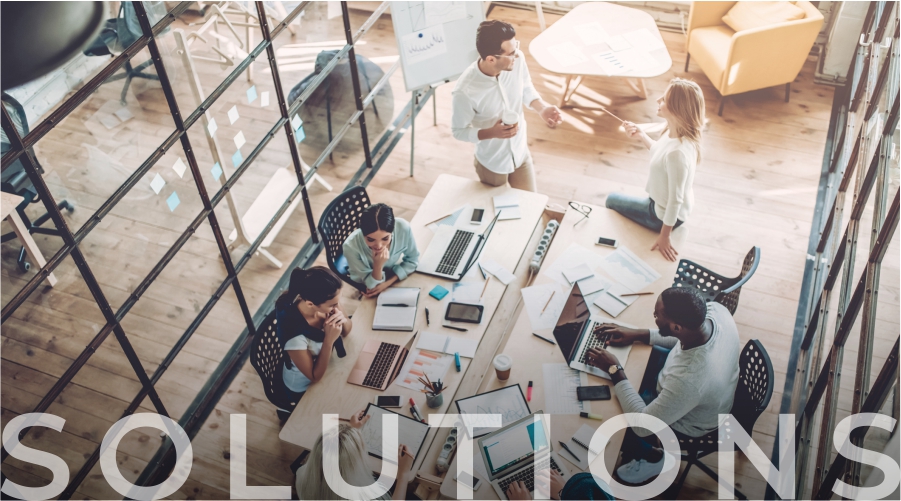 Workplace technology solutions
Together with video conferencing solutions, we also offer the following services to businesses of any size:
Audio visual solutions and network
Technology support & maintenance
Digital signage
Access control & CCTV
Meeting room solutions
Hybrid workplace technology
Consultancy and advice
We'll save you time and money by equipping your teams with the right solutions
Video Conferencing as a Service
Leave your collaboration technology to the experts and benefit from high-end, scalable, integrated video conferencing solutions monitored 24/7. Remove product obsolescence, ease cash flow and remove capital expense.
Video Conferencing as a Service will make sure that your rooms are always connected and meeting ready. We implement the latest software and technology together with 24/7 support – all for an attractive monthly fee.
Benefits
Improved alignment with the business needs – streamlined solutions – the same way of use for small, medium and large room solutions throughout all your offices
Greater agility and responsiveness – all solutions scalable, compatible, and integrated
Increased productivity – no more worries about the collaborative technology and need for any special training/skills required
Improved reliability and uptime- 24/7 proactive support and maintenance service
Stay up to date with the latest technology – no more outdated software and hardware
Lower operation cost – flexible payment options and predictable monthly payments
Collaborate everywhere and anytime
If your business is looking to improve communications, call us on 0330 133 0902 speak to one of our experts.