Transform your meeting spaces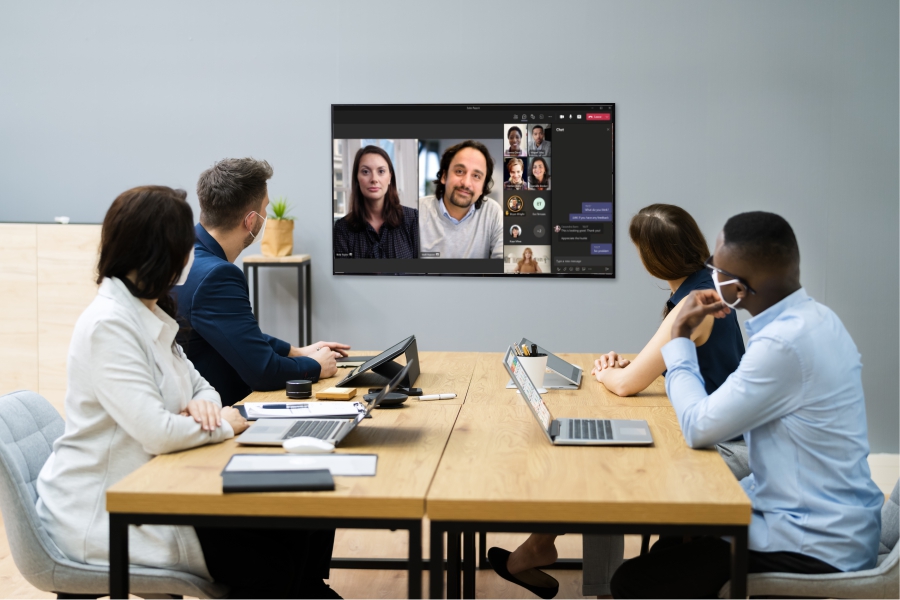 Microsoft Teams Rooms provides a complete meeting experience that brings HD video, audio, and content sharing to meetings of all sizes, from small huddle areas to large conference rooms.
Quickly and easily join Microsoft Teams and Skype for Business meetings, make calls and share content from an intuitive touchscreen console.
Rooms can be optimized for rooms and teams of any size from huddle rooms to large conference rooms to connect different offices, conference rooms, and business locations.
We supply and install customized hardware solutions to make all your meeting spaces Microsoft Teams ready. Benefit from synchronized meetings, uninterrupted connections, and one-click connections with all teams.
Typical components to deliver a great user experience are as follows:
Touchscreen control panel
Computer
Microsoft Teams Rooms application
Dock/extender
Peripheral devices (camera, microphone, speaker)
External screen(s)
HDMI input
Enhanced Microsoft Teams Room
Microsoft is transforming standard conference rooms into enhanced Microsoft Teams Rooms that bring the best of the new Teams front row experience. In Microsoft's hybrid workplace, the next generation of room standards is informed by the needs of both remote and in-room participants. An enhanced room is a Microsoft Teams Room designed to deliver an elevated hybrid meeting experience, fostering more natural and immersive connections while enabling everyone in the meeting to feel included, represented, and productive. The room follows a set of principles made real through a combination of Teams Rooms software and hardware capabilities and room configuration guidance. Read the full article here.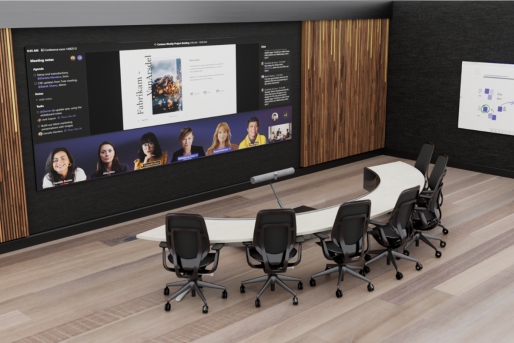 Microsoft has developed solutions in collaboration with strategic partners, here are examples of certified Teams Rooms systems.
Our native Microsoft Teams Room designs include HD video, audio and content sharing to bring a complete collaboration experience into your meeting room. Our designs cover all room sizes, from the home office, small huddle areas to large conference rooms across the globe.
All solutions are streamlined, high quality, very easy to use and give the same user experience in all rooms and locations.
Quickly and easily join a Microsoft Teams meeting, make calls and share content from an intuitive touch panel or from your own laptop 'if you bring your own device' (BYOD) is include in your solution design.
Our Teams designs are future proof, scalable and our team will make sure that the chosen solution is professionally installed and maintained.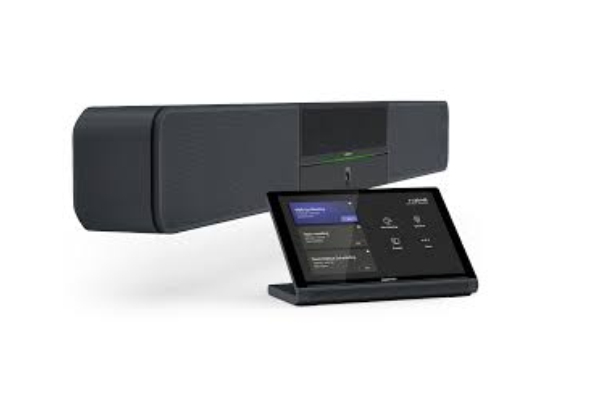 The Crestron Flex platform offers a native Microsoft Teams experience from the desktop all the way to the boardroom. Their range of meeting room peripherals offer an exceptional meeting room experience and as a Crestron Elite Partner, Flex is a solution we are perfectly placed to advise on. The Crestron Flex Series consists of:
P-Series for phone booths, workstations, receptions, and executive offices
M-Series for huddle spaces, conference rooms and executive offices
B-Series for small to large conference spaces
C-Series for custom spaces, conference centres, boardrooms, and auditoriums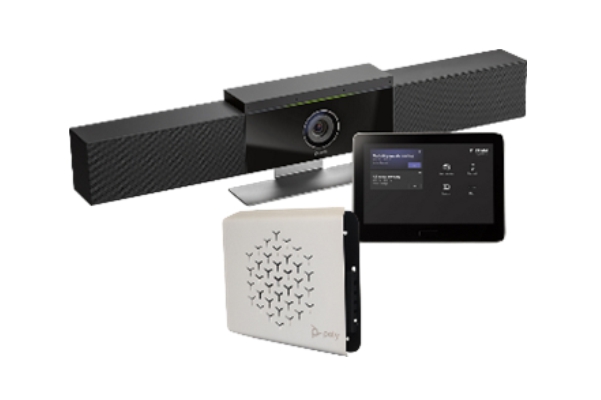 Enhancing the Microsoft Teams Rooms Experience
Poly offers a variety of room collaboration options for Microsoft Teams users that range from personal office to large conference rooms, each of which deliver a high-quality audio and video experience. Their solutions include:
Poly G10-T, G40-T & G80-T
Poly Studio X50 & X30
Poly & HP SRS Bundle