Intuitive. Intelligent. Integrated.
Engage, motivate and impress
In a world where we interact with screens 24/7, digital signage provides the most flexible and compelling corporate communication tool for branding and employee information. Make a special welcome experience for your clients and employees through impressive screens and easy digital wayfinding displays in your reception. Continue this engaging experience throughout your offices with displays placed in meeting rooms, café areas, break-out areas, hallways, or by the lift. All displays globally can easily be updated and controlled from any device wherever you are in the world.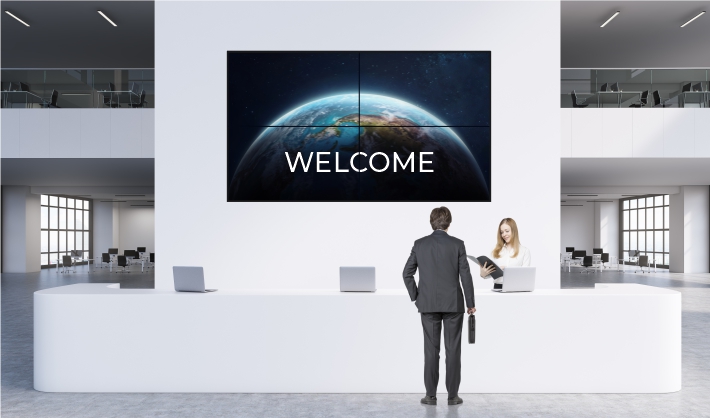 Make an impact
To ensure you make the best impact and return on your investment, it is important that your content is informative and relevant and that your displays are positioned correctly. Our experienced team will guide you through these processes. The Digital Signage solution is high quality, scalable, and very user-friendly. It can be automated and integrated into other solutions. Our intelligent 24/7 monitored support and maintenance service will make sure that all displays are connected and displaying the correct content.
Contact us
for advice and solutions tailored to your needs.
Internal communication
Increased engagement, motivation and morale.
The distribution of Internal communication can often be a challenge through traditional routes. Using Digital Signage companies can fully tap into the knowledge and talents of their people and provide an environment that motivates employees to work towards common goals – wherever they are in an office, warehouses, manufacturing plants across the world.
Motivation is created through a seamless flow of important information, the performance of different departments, branding, news, video streaming from Town Hall meetings, special events, speeches, and announcements coupled with some entertainment such as news programs, sports events, weather, transport time and much more.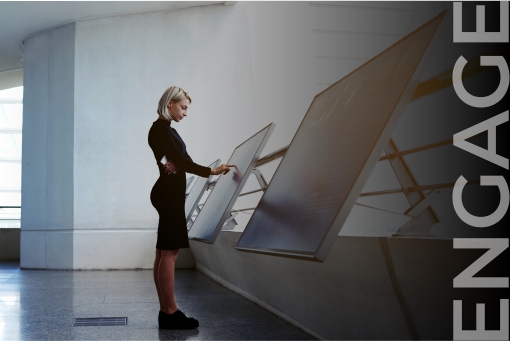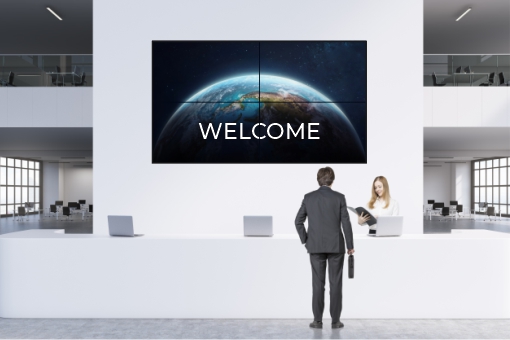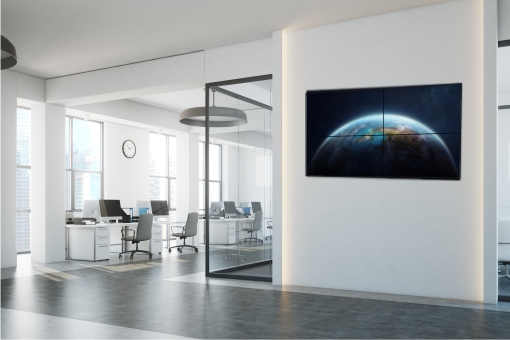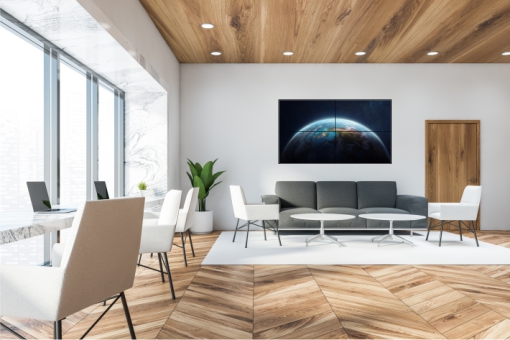 Get more from your audiovisual investment with a comprehensive support and maintenance package from Visually Connected.