Intuitive. Intelligent. Integrated.
Complete building solutions
Give your clients and employees a real feel-good factor when they experience your office spaces from reception to boardroom. Be proud of your communications technology and engage everyone in your facilities.
We create intuitive, intelligent and integrated solutions for our client's office buildings using high-quality audio visual, communications technology, and security solutions. We provide an end-to-end solution by integrating and automating all devices to create 'one-touch' or even touchless meeting rooms and areas throughout your building.
Audio Visual Solutions For Every workspace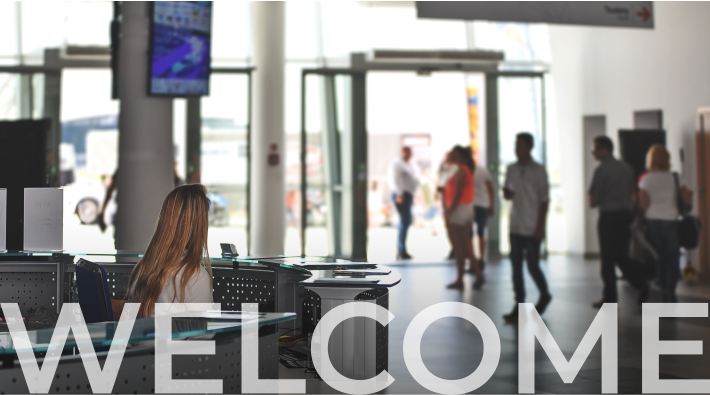 Entrance and reception areas
Enhance site security and create a great first impression from the moment visitors arrive on site. At the entrance and reception areas easy access control and CCTV coupled with user-friendly guest registration solution are installed with a touchless option including voice and facial recognition. Corporate signage screens will display branding and wayfinding for visitors whilst they are wating in the reception.
Meeting rooms, boardrooms, and town hall areas
Entering the meeting areas, the same user-friendly 'experience' is applied for all different room sizes from small meeting rooms and boardrooms to town hall area or other exhibition/event spaces. All devices will automatically turn on when entering the room, wireless presentation devices coupled with high-quality audio and video allow our clients to walk in and run a professional meeting at any time.
The presentation device and user experience will be the same for all the different room sizes including boardrooms and town hall areas. The audio and video will be scaled up/down to suit the different room types.
Rooms can easily be booked through the integrated room booking panel.
We recommend sensors are installed throughout the building to reduce the carbon footprint and optimise usage and efficiency.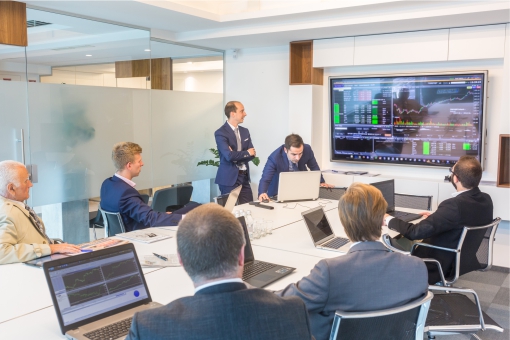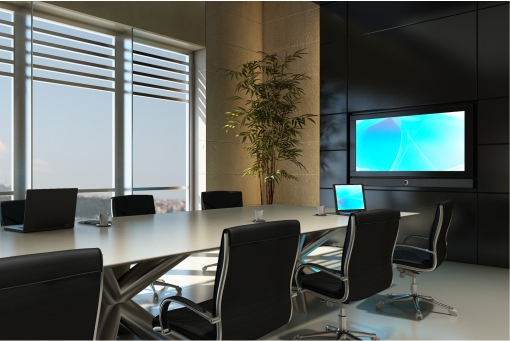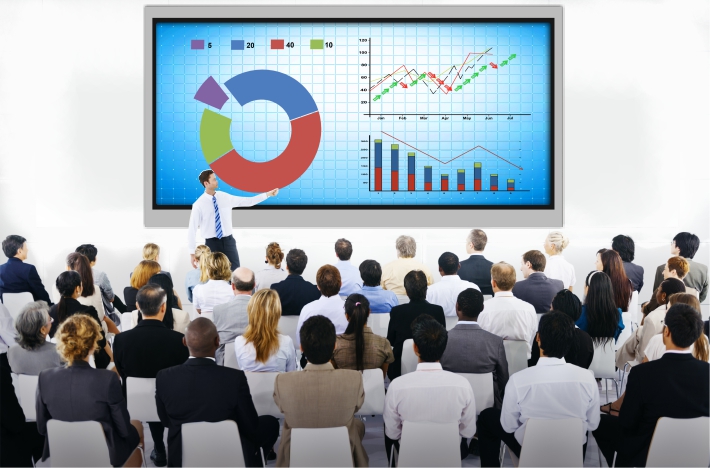 Break-out areas
Walking through the break-out and café area, there will be several corporate information screens displaying important internal communication to all employees.
Different technology-related recreational devices can be added to our 24/7 monitored support service.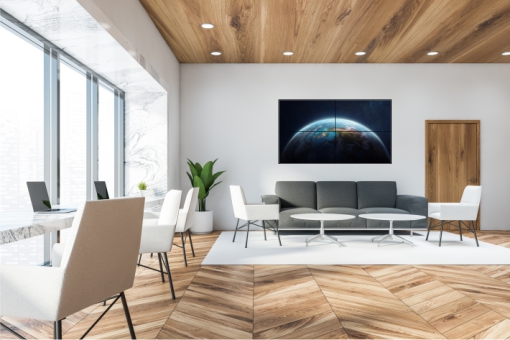 Secure communications  network
A separate secure communications network is essential for the efficient operation of new automated meeting rooms.
Most of our clients have a highly secured corporate network where no other devices are allowed to be added.
To be able to integrate, automate, monitor, maintain and support all audio visual and communications solutions, it is essential to have a separate secured network.
Our IT specialists design, implement and maintain affordable and secured network set-up for all the additional digital technology devices.
Get more from your audiovisual investment with a comprehensive support and maintenance package from Visually Connected.