Worldwide
Audiovisual Support & Maintenance
Intuitive. Intelligent. Integrated.
AUDIOVISUAL SUPPORT & MAINTENANCE
WE KEEP YOUR TECHNOLOGY WORKING SO YOU CAN KEEP WORKING!
We provide an intelligent 24/7 monitored, support and maintenance solution designed to keep your audio visual and video conferencing systems at peak performance. Our proactive audiovisual support service maintains your workplace technology to ensure that all your devices are connected, updated and ready for use.
Avoid the frustration of meeting delays due to technology issues, reduce downtime and increase productivity and benefit from a return on your technology investments. From single, multi-site and global enterprises, whatever the size of your audiovisual estate, we will keep your technology working so you can keep working.
Partner with our expert audiovisual support team to:
Reduce recurring user issues
Reduce technology downtime
Extend technology lifespans through regular maintenance
Increase technology utilization by users
Reduce the number of service contracts
One point of contact for multiple technology  solutions
Our audiovisual support and maintenance platform will securely and translate, analyse, monitor, automate and optimise all data ensuring that all devices operate at their optimum level.  Our system also considers the occupancy of different areas within an office/building so that you can manage space and utilisation.
Service level agreements can be adapted to meet your needs, and our experts are available to support bespoke packages.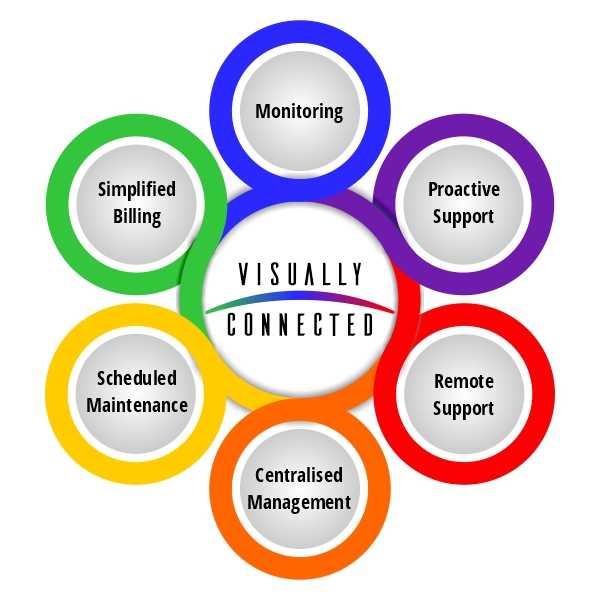 How it works
We provide data-driven, user-first support offering a priority service for your technology. Our support and maintenance platform securely and effectively monitors, automates and optimises data to ensure that all devices are operating at optimum levels and considers the occupancy of different areas within an office/building. 
Should a fault appear, a ticket will be issued and actioned immediately identifying what and why it happened coupled with a fast-track solution. Virtual and augmented reality technology will be implemented for remote support. If the problem cannot be resolved remotely, we will arrange local support to attend your site.
Benefits
Our streamlined global support and maintenance service offers the following benefits
Easy operational budgeting
All operational issues streamlined
Huge increase in efficiency
Drive productivity
Huge cost savings
Reduce the number of service and maintenance contracts
Easy 'live' access to all data
With a support and maintenance contract in place, you can focus on your day-to-day operations safely in the knowledge that your audiovisual estate is kept at peak performance.
Our world-class support services include:
Bespoke support packages
On-site system and equipment repairs
Comprehensive, proactive reporting and monitoring service
Warranty return assistance
Loan equipment
Software maintenance and firmware updates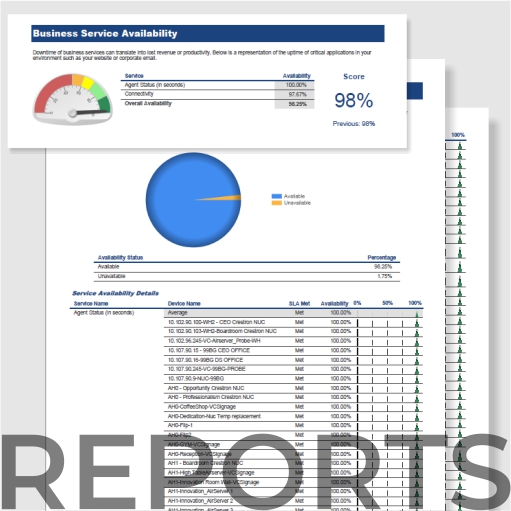 Service Levels
Here is a summary of a typical SLA.
24/7 Proactive monitored service
First line technical support via telephone, email, video conference
Priority service
Problem and incident analysis
Repair or loan replacement parts
Firmware updates
Warranty and manufacturer escalation management
Asset management including end of life/service reporting
1 x Yearly health check
1 x Quarterly visit regarding ongoing business, technical review meeting, equipment issues, performance, new technology, cost savings
Monthly report
1 x Dedicated engineer and support line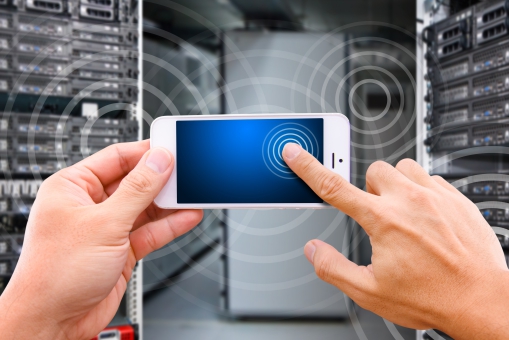 Augmented Reality
We've added Augmented Reality (AR) to our improved technology support and maintenance service. Remote clients can rely on a fast, high-quality service and instant support using interactive video. Get onboard to reduce downtime and benefit from technical and engineering support when you need it and where you need it.
Get more from your audiovisual investment with a comprehensive support and maintenance package from Visually Connected.