Digital Signage for Wayfinding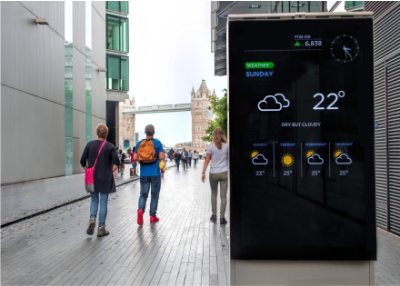 It is undeniable that digital signage is a fantastic method for grabbing people's attention. It's no surprise then that this advertising medium is also used as a highly effective solution for wayfinding or directional signage.
It's a great use of digital signage and is used by a great variety of industries including healthcare, education and retail and also for event or recreational venues. For business in shared buildings or organisations that cover several multi-purpose buildings on one site such as on a university campus, digital signage for wayfinding has many benefits.
It improves the customer experience by reducing the time spent searching for a location or finding route information.
Information is easily updated eliminating the cost of printing new maps every time a change is needed.
There is no deterioration in quality to wear and tear or weather.
It provides a great branding opportunity for businesses
Digital signage is an effective way to provide additional information about products and services.
Signage for Education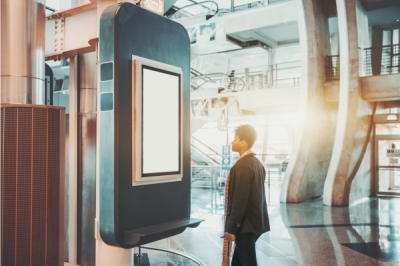 Tired of endless posters and flyers and bulletins via a mix of apps, web pages and text messages? Digital signage simplifies the whole process of signage across your school or university. Powerful media can reach the entire campus in minutes and capture the attention of students in a format this generation are attuned to.
Place different size displays in reception areas, halls, café's and common areas and sports centres to improve the communication with students, lecturers and visitors with branded, relevant information.
The opportunities are almost limitless as the system can be used to:
Welcome students
Provide information about courses and classes
Specific information to various locations
Display bulletins and upcoming events
Display sports fixtures
Guide students through large campuses via way-finders
Breaking news and time-sensitive information
Public transportation
Weather reports
Display emergency alarms and exit routes
Enable students, staff and faculties to collaborate on a campus-wide communications network to create effective content. The system can also be integrated into various internal/external applications systems to display the latest updated information.
Digital Signage in Healthcare
Digital signage facilitates impactful communication of patient, visitor and staff information as well as healthcare advice and promotion.
It is an effective means to improve patient and visitor experience, reduce perceived waiting times and also ensure staff are kept informed.
Hospitals, pharmacies, GP surgeries, rehabilitation centres and veterinary clinics can use digital signage to benefit their business in the following ways.
Deliver motivation messages and timetables.
Help patients to their appointments with wayfinding.
Act as an emergency alert system
Deliver important health and safety messages.
Engage and inform staff in break rooms with announcements, training opportunities and procedure changes.
Get in touch with our team to find out how you can best to utilise digital signage.
Use Digital Signage in Your Business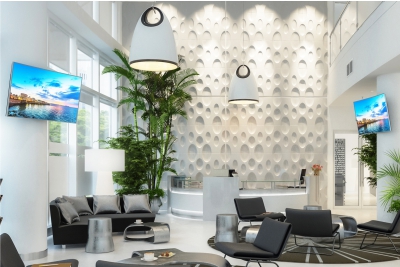 Get in touch with our team to find out how your business can utilise digital signage.
Make the right technology decisions for your business – call to discuss your requirements on 0330 133 0902.