Digital signage in hospitality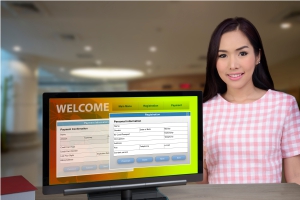 Every business wants to better communicate with their customers. Digital signage is not a new concept in hotels and most often thought of as in-room entertainment and information. However digital signage can be used to engage and interact with customers in many different ways from reception desk displays and video walls to wayfinding.
When visitors arrive at your premises what are they looking for?  Booking information, menu options, event and wayfinding information are important to support a positive visitor experience. Digital signage provides an innovative viewing platform allowing information to be easily changed and maintained in real-time for better service and enhanced brand experience.
Digital signage is always on which is particularly useful for establishments that operate 24/7. Guests can be welcomed, facilities, menus and events can be promoted in a captivating way. 
Here are some examples of how digital signage can be utilised:
To welcome guests
Display information such as menu options
Display concierge information
Display meeting overviews
Display the locations of facilities, events and meetings using way-finding
Display upcoming offers and events
Keep employees informed of the scope of services together with internal bulletins and information
To ensure you get the best impact and return on your investment, it is important that your content is informative and relevant and that your displays are positioned correctly. Get in touch with our team to find out how best to utilise digital signage in your business.
Use Digital Signage in Your Business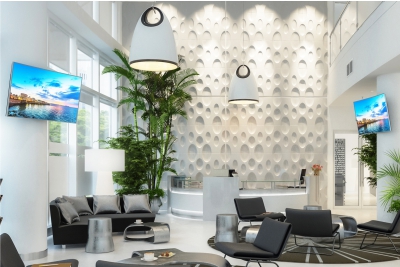 Get in touch to find out how your business can best use digital signage technology.
Make the right technology decisions for your business – call to discuss your requirements on 0330 133 0902.