Removing the barriers to communication to connect you with people around the world.
Create a virtual face-to-face experience to reach your audience without the time and expense of travel.  Visually Connected are accredited partners of Polycom, Samsung, Cisco and many more, coupling experience and expert advice to meet your business needs. 
Video Conferencing
We supply and support the latest video conferencing technology with the right scalability, durability and reliability.
Desktop video conferencing Systems
No need for a conference room – you can quickly jump on any conference call wherever you are in the world. For businesses with work-from-home and mobile employees, inexpensive, reliable desktop video conferencing is essential.
Immersive video conferencing System
There's no need to travel for that important board meeting – you can make direct eye contact when using Immersive Videoconferencing. Sit down and connect – you will have a fantastic real-time video and sound experience – you can no longer feel that you are thousands of miles apart.
Room video conferencing System
You can still be efficient and minimise travel expenses with a more economic video conferencing system. We will help you find the most economic system suitable for your meeting room and business needs.
Reduce costs
Cut down on your travel expenses without sacrificing meeting quality and collaboration effectiveness.
Capture and record detail
Record conversations to help you revisit points that were made without having to scan through pages of notes and dictation.
Improved connectivity
Video conferencing can be set up with people on the opposite side of the world or in the next town over without even having to travel.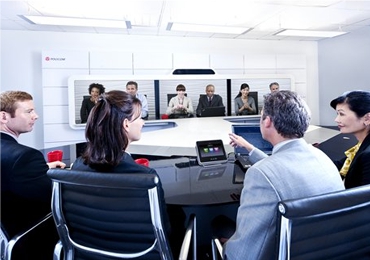 For a fully immersive experience, we can assist with immersive telepresence or telepresence studio, for huddle spaces we can also offer the RealPresence Centro along with a wide range of other solutions. We are also fully experiences with the HDX range of video conference.
Product Specialists
Visually Connected are product specialists when it comes to installing video conferencing solutions – These days, video conferencing is a vital technology which is used to reduce operational costs for every area of your business, whether it's product development, sales or support. We supply in a number of different brands, however, we specialise in the supply of Polycom equipment who are the market leader in video conference environments. Whether you want a simple solution for your small business, or an enterprise level system for your corporate headquarters, we will only be too happy to advise you on the most appropriate and cost-effective solution.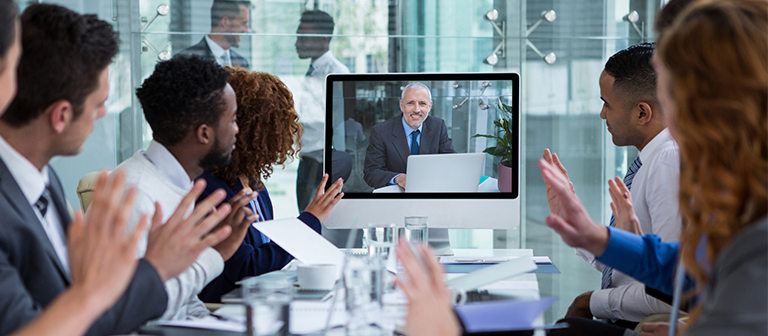 Find out how video conferencing technology can transform your business - call 0330 133 0902.