Business Critical Services
Visually Connected Business Critical Services help businesses stabilise infrastructure, optimise IT operations, telephony and security systems through 24/7 remote monitoring to ensure that all software and hardware items are operating at the optimal level and rapid response when needed.
For many businesses enabling the continuity of critical services with a remote workforce, independent of the office, will be crucial for business continuity. It is essential that employees are supported to ensure that these functions are continued.
The transition to remote working can be made easier with the right communication and collaboration tools to help teams stay visually connected and productive.
Consult. Create. Collaborate.
We dive deep into your working environment to assess the physical, technological and emotional needs of your organisation to create a detailed digital transformation blueprint and to take your business forward. We source, install and integrate all workspace technology for your organisation. We care that it works and that it delivers the best experience for your teams and your customers.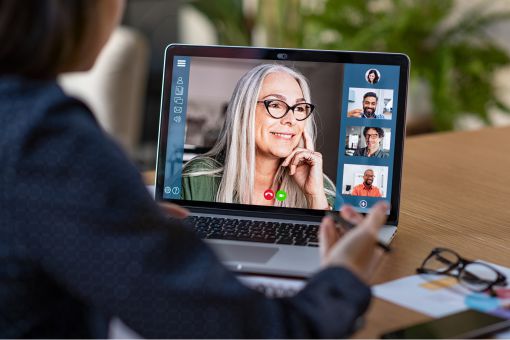 Video Conferencing as a Service
Nowadays, video conferencing is essential for many businesses to communicate effectively with clients and staff.
Our 'video conferencing as a service' enable will enable your business to benefit from the same way of working in all your workspaces from the home office to the boardroom. We'll streamline your communication systems to keep you connected and your video conferencing equipment up to date. 
We use only high-quality equipment, very easy to use – no need for training and flexibility to scale both up and down. Our maintenance and support service includes a proactive 24/7 support service and, what's more, our price calculator gives you an easy overview of the monthly cost.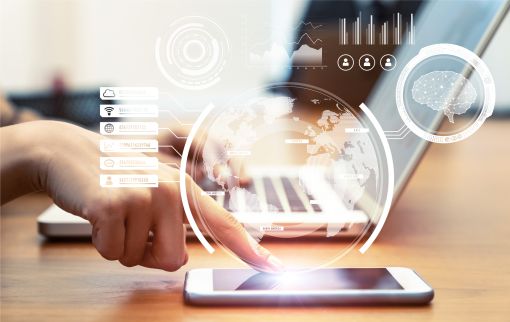 Interactive Monitoring, Self-Healing, Remote Access & Software Maintenance
Our pro-active AV maintenance and monitoring system can keep an eye on crucial systems even if no one is available to attend to them. We can ensure crucial updates are delivered and applied, and we can carry out preventative maintenance and crucial fixes.
Full reports and alerts can be delivered to your inbox giving peace of mind that everything will stay running.
Our pro-active system will even automatically raise tickets upon certain events, such as a cable or device disconnection. One connectivity is restored, the case will be resolved and closed.
This technology works across many devices and many platforms.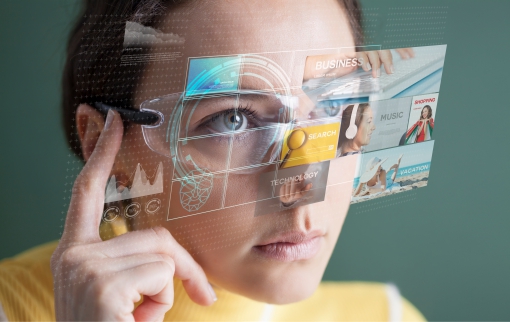 Augmented Reality Support Service
We use the latest technology to support our clients – including utilising augmented reality. What does this mean? This means that if you need a skilled telephony, access control, CCTV, AV or IT engineer, but they can't physically access your site, we can
deliver hardware support remotely.
Our Augmented reality support platform enables us to fix issues beyond the screen – no matter how far away you are.
We can see through your smartphone camera and deliver a solution remotely by annotating live pictures and setting 3D markers onto real-world objects, delivering a unique support service, that can be rolled out worldwide, and serviced from our contact centre of technical experts.
Stay visually connected with the latest information, telephony and communications.
It's important to stay visually connected to clients and colleagues for effective remote working. We can assist your business in a number of ways:
Audio Visual Services
Our skilled AV team are able to keep your critical business applications running. We are Microsoft Silver Partners and Microsoft Azure specialists so we can host your applications in the cloud, taking advantage of load balancing, with fully geographically redundant storage and backups. Access your applications from any location with a guaranteed 100% uptime*
*Subject to plan chosen and type of storage selected
Keep workers connected
We can assist you with the implementation of tools such as Microsoft Teams and Microsoft Phone System. We can even deploy Digital Signage via Digital Screens in the workplace, but those important messages can also be delivered to your home workers via our VCSignage Screensaver application. It's important for us to work together to keep our businesses operational, and these tools allow us to not only collaborate, but they also bridge the gap of distance which every person in the country is feeling right now.
Five essential tools for remote working:
Instant Messaging Platform
Communication is key to success when managing remote teams. Remote workers cannot visit a co-workers desk or book a meeting room. You will need a tool that allows for instant, real-time  communication such as Microsoft Teams, Slack or Google Hangouts.
Video Conferencing
Face-to-face communication is essential for team collaboration and engagement. We can help you find the right video conferencing tool that encourages collaboration, engagement and performance.
Cloud-based Communication
Cloud-based communication is an essential component of our workday and can be very beneficial when you incorporate remote teams in your workforce.  Store your organization's data in a secure, centralized database to keep information flowing across areas of the business regardless of employee location.
Password Manager
Are you confident that every employee consistently adheres to company policy to ensure passwords are secure and that they are not using the same passwords for multiple tools, let alone their child's birth date? Mitigate security risks by deploying an online password manager to keep employees' passwords safe and secure.
Partners
We hold an array of certifications and credentials – we back this expertise with professional project management.