Emmaus Bristol receives IT Equipment from Visually Connected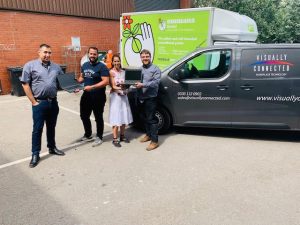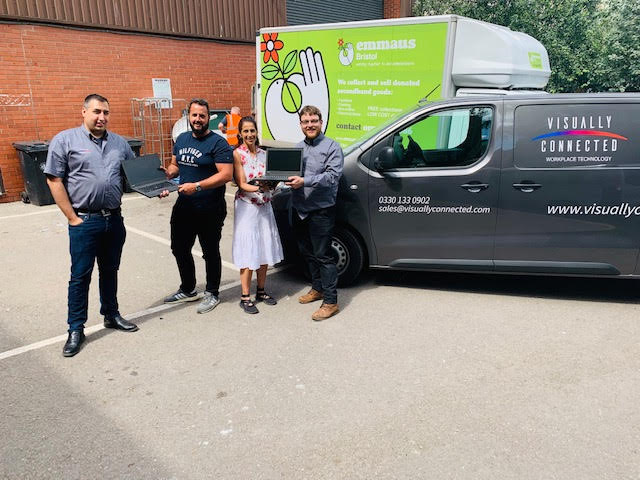 When James from Visually Connected heard about a request from the Bristol community of Emmaus for technology they were keen to get involved.
Emmaus UK are a UK wide charity who support people to work their way out of homelessness. Emmaus don't just give people a bed for the night; they offer a stable home, meaningful work and a sense of belonging to help them move forward with their lives in a positive way.
The support offered to companions during their time at Emmaus includes learning and development with training opportunities as well as application writing and accessing funding. To make this possible in today's digital world, companions need access to technology.
Visually Connected are pleased to support Emmaus in their valuable work by donating be able to donate laptops, desktops and Microsoft Office licences to assist companions to get back on track, find work and communicate with friends and family. This project for the Bristol site has also been supported by Kevin Brown, using volunteering hours made available to him by his employer, Warner Media who approached us initially for the donation.
There are many ways businesses and individuals can support Emmaus to build new communities. Helping them raise the money they need to provide a home and meaningful work to people experiencing homelessness and social exclusion is one way you can contribute, why not make a donation today?