Rethink your meeting spaces
Is your meeting room equipment causing frustration due to technology failures? Simple telephones and flat panel screens that furnish most meeting rooms are insufficient for the today's demands for agile working.
It's time to rethink your meeting spaces and get equipped for anywhere connectivity and anytime collaboration.
A straightforward video conferencing solution
Visually Connected video conferencing service delivers a seamless and reliable video conferencing solution as an end-to-end service. As no offices or meeting rooms are alike, we will work with you to choose the right combination of software and equipment based on the needs of your operation. Our solution includes free expert consultation, deployment, maintenance, and a 24/7 support service.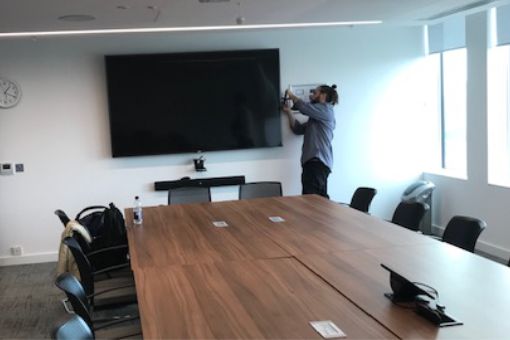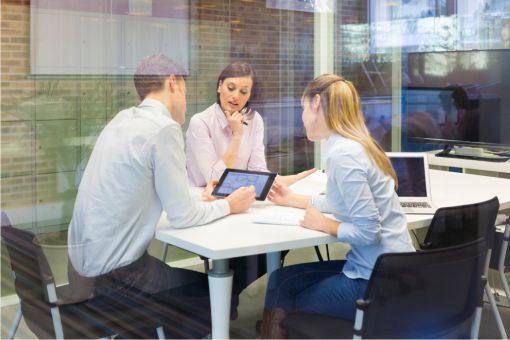 What will you gain?
Improved alignment with your business needs – adopt a streamlined solution for the same way of use for any meeting room size and throughout all your offices
Greater agility and responsiveness – all solutions scalable, compatible, and integrated
Increased productivity – no more worries about the collaborative technology and need for any special training/skills required
Improved reliability and uptime- 24/7 proactive support and maintenance service
Stay up to date with the latest technology – no more outdated software and hardware
Lower operation cost – flexible payment options and predictable monthly payments
A scalable and reliable service
Visually Connected AV technology service will tailor technologies and services to meet your business needs in the most efficient and cost-effective way. Benefit from the same way of working in all your meeting spaces and stay up to date with the latest technology without the hassle of product integration and obsolescence. You will enjoy improved reliability and uptime with 24/7 proactive maintenance.
Our video conferencing solutions are scalable and can be adapted for small and large meeting rooms and also whole building integrations. Get the technology you need, when you need it and easily manage your monthly costs with our price calculator.
We work closely with leading manufacturers such as Microsoft, Poly, Cisco, Barco and Crestron to deliver high quality video conferencing and audio solutions to meeting rooms, board rooms, reception areas, huddle and training rooms and auditoriums. Get in touch to find out how we can help you build collaborative workspaces and future proof your operation.
Collaborate effortlessly
Properly implemented, video conferencing technology can improve the meeting experience people have wherever they work.
Equip your workforce with the right tools to communicate and collaborate freely wherever they are. Whatever the mix of hardware and software whether Microsoft Teams, Zoom, Google Meet or other platform of choice, your virtual meetings should be fast, reliable and straightforward. Visually Connected video conference solution delivers a consistent and reliable experience to enable your dispersed workforce to collaborate from anywhere, drive productivity and encourage team agility.
Call our team today for a free consultation
+44 (0) 330 133 0902
Partners
We hold an array of certifications and credentials – we back this expertise with professional project management.