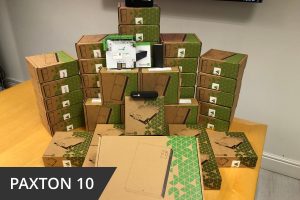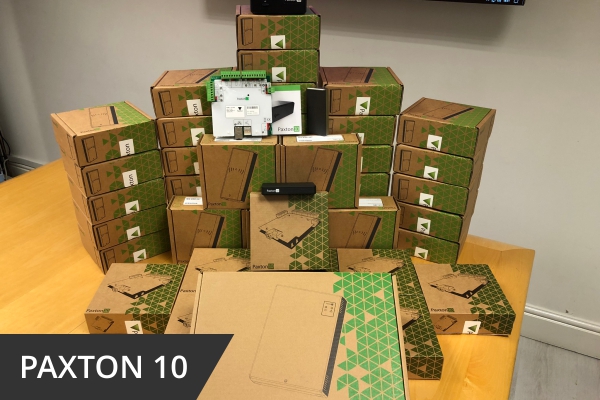 We have been proud Paxton dealers for a long time, so we were very excited to get our hands on their latest innovation.  Their new system, Paxton 10 is a fantastic innovation that combines next-generation access control and video management on a single platform.  Paxton 10 is scalable from 1 to 1000 doors & cameras, includes Bluetooth smart credentials, fire and intruder alarm integration and is set to have multi-site capabilities.
Access control offers a secure, convenient, flexible and cost-effective way of controlling who has access to your building and when that access is allowed. Video management provides surveillance of your site, increasing the security of your building without complicated integrations.
Combining these two solutions into a user-friendly interface makes managing the security of your site much simpler. The range of free Paxton apps is also available to help you access your security system from a smartphone or tablet.
Once installed, you can manage who has access to your building and when from the same software that provides video footage of what happens on-site. All doors on the system will lock automatically and will only open when an authorised access token is presented. Should a forced entry attempt be made, the surveillance cameras will capture the event and alert the system administrator.
With all the benefits of complicated integrated security systems, Paxton10 makes it easy to build a complete solution. With access, video and integrated building management from one user-friendly, online interface. Paxton 10 futureproofs your site's security with ultimate simplicity built-in.
Make your building smart, with the latest access control system from Paxton, bought to you by Visually Connected.
For further information about Paxton 10 click here.