Audio Visual
Creating effective workplaces for the future with audio visual technology
Technology plays an important role in today's forever changing world. It has transformed how we work, when we work and where we work. It's essential to create an effective working environment where staff can access all the information and processes they need to work successfully and collaborate across multiple locations.  
Workplace AV engages employees, structures efficiency and identifies metrics for tracking, progress and data to align processes with the business's priorities. 
Multi-mode ways of working can transform your traditional office into a successful digital workspace where your employees, technology and space come together seamlessly for a more efficient way of working.  
By listening to your business objectives, workflows and strategies, we will tailor a solution where smart technology becomes a part of everyday work.  Modern workplace AV can enhance your business operation by simplifying workflows, enabling more secure access to information and processes, multi-location independent working and greater focus on business goals. 
We work with partners such as Microsoft, Cisco, Polycom, Shure, Barco, NEC, Samsung, Creston so we can design, deploy and support integrated future proof solutions.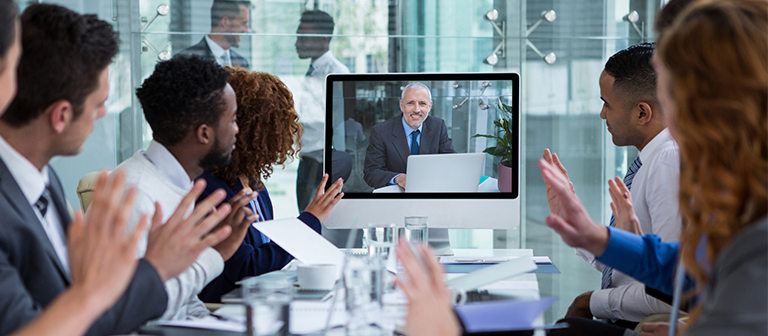 Meeting Room Technology is no longer limited to the boardroom

Our extensive knowledge of audio visual and communications equipment and IT give us a unique way to integrate these technologies in a variety of workspaces to create intelligent, simple and easy to use solutions for your reception area, meeting rooms, board room, innovative and break areas.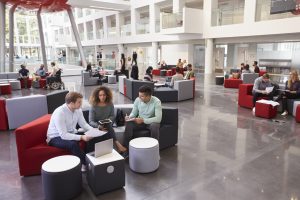 We design and deploy seamless integrated systems for the following areas:  
Smart Reception

 

We design and deploy seamless integrated systems for reception. 

 

Information and branding display screens or videowall

 

Guest registration

 

Wayfinding 

 

Meeting overview display

 

Digital images or special effects for decoration
Intelligent meeting spaces, workspaces, meeting areas and board rooms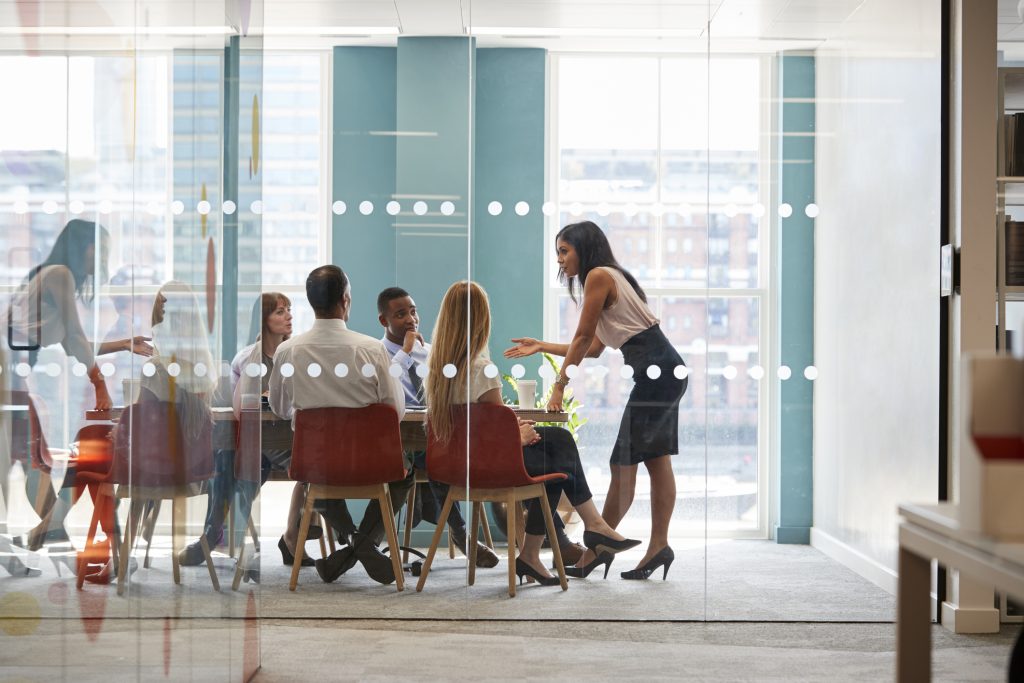 We design, deploy future proof, integrated and wireless solutions for new offices, transform old offices to new workplaces and assist with relocations.
Our solutions include: 
Display and information screens 

 

Touch screens

 

Meeting room screens

 

Projectors

 

Sound

 

Lighting

 

Video conferencing systems

 

Complete integrated control systems

 

Total wireless solutions

 

AV over IP Technology

 

HDBaseT Technology

 

Professional cameras and recordings

 
Get in touch to find out how you can transform your office with workplace AV.