Basic Single Door Access
Visually Connected are experts in access control and CCTV systems with over 10 years expertise in this field. We have solutions to fit all budgets from simple PIN number/RFID based single door systems to highly advanced web/mobile based smartphone applications to fully monitor your building.
Do you have a strict budget for an access control system or do you want to control a small number of doors? Then our simple access control solution is for you. These clever access control readers can be set up with either a pin or an RFID tag or card, and you can simply program new cards onto the door via the station itself. There is no software to install and no server to set up, simply install the solution, program some cards and you are ready to go. We can even install for you if you need the extra assistance getting up and running.
Our packages contain everything you need to get started:
Includes lock, push to exit button, break-glass and power supply.
RFID Fobs or Cards Available to purchase direct.
Battery Backup Available as an additional add on feature (in the event of a power disruption, the door is still locked).
Fully maintained options available, including regular service and battery replacement.
Paxton Networked Multi-Door Access
We carry stock of the full range of Paxton Access equipment and we are also a registered Paxton Installer.
Our installation team are always trained up on the latest products and range from Paxton and we can advise you which equipment would best suit your needs.
You can find us listed on the Paxton 'Find an Installer' website using our postcode SN4 7DB.
We specialise in the installation and supply of the Paxton Net2 software platform and hardware.
We can supply everything from door controllers, readers, door hardware, tokens, fobs and cards.
Our specialist installer pricing means we can get you the very best deal on products from this particular vendor, let us supply you with a competitive quotation for your project, get in touch with us today.

Brivo Networked Multi-Door Access
Brivo is a real game changer in the world of networked Access Control. We were one of the first authorised UK partners of Brivo Inc software, having first delivered a solution to a customer in 2015. We carry stock of the full range of Brivo Door Access equipment. Through their innovative range of apps, you are no longer tethered to your desk when it comes to administering access to your building. You can simply log into Brivo's cloud-based platform, or make your changes via their iOS or Android suite of mobile apps.
Our installation team is always trained up on the latest products and range from Brivo and we can advise you which equipment would best suit your needs. Being a UK partner we can supply the very best pricing for your Brivo based project.
The Brivo system can be linked into your CCTV platform and also contains many add on modules, enabling you to use extra functionality such as Time & Attendance and we can also carry out bespoke projects using the platforms powerful API.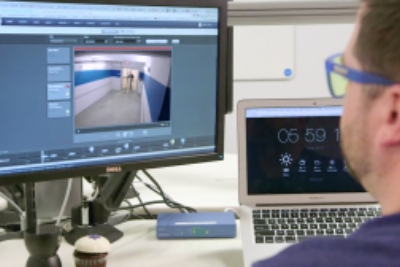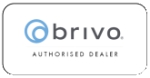 Call us to discuss your access control requirements on 0330 133 0902.