Managed IT support packages tailored to suit businesses of any size.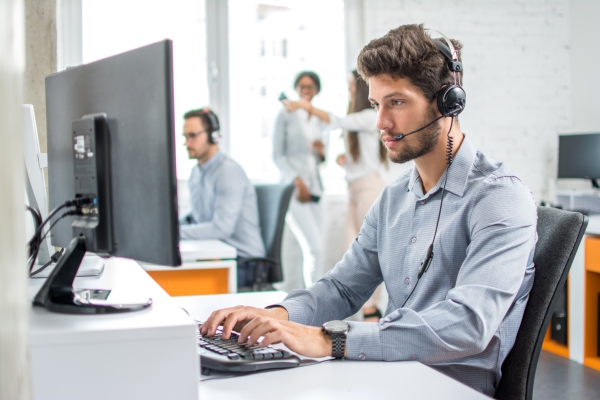 Businesses of all sizes – from start-ups to enterprises – can take advantage of our IT services and highly efficient Service Desk, ensuring that their IT and communication systems drive their business forward to increased efficiency, productivity and success.
Whether you need to implement an IT strategy or plan for the year, or you just need a little bit of extra assistance we are there to help.
We are Microsoft Silver Partners and we also hold Cisco Select Partnership status. This means you can trust us to keep everything in order and running smoothly, whenever you need us.
Our IT Support Packages

Our range of monthly packages means we can provide support for any size business on almost any budget. We can provide flexible plans that can be tailored to your requirements as needed.
We are immensely proud of our pro-active support packages which are unique in the industry. Avoid downtime, with our early warning alerts and reporting system.
All of this starts from just £9.99 per month, so whatever your budget, we should be able to assist you, and give you more time to do what you are good at – running your business!
Outsourced IT Support
We assist a number of large multinational businesses whereby their head office and central IT department is located offshore.
Our specialist IT teams can assist your local office whether it's located in the UK or Europe with local staff experience in the relevant areas that need support. We cover a wide range of areas within the IT sector, and we have at our disposal, network, desktop, server and infrastructure specialists.
Our cost-effective service means you can take advantage of a number of different skills for less than the cost of a single employee. We can also complement an existing team, with additional knowledge in other areas, we can even provide short term 'boots on the ground' for ad-hoc projects.
We can also provide a temporary IT Manager/Director service if you wish to implement an IT strategy but you do not wish to employ a full-time IT Manager or Director.
We can assist all types and sizes of organisations. We have a number of clients, from large pharmaceutical companies and law firms to small businesses with just a handful of employees.
IT Services Covered:
24×7 Service Desk

24×7 Network Monitoring

Proactive IT Support

Remote IT Support

Onsite IT Support

Out of Hours IT Support

Dedicated Service Desk

Network Support

Microsoft Support

Apple Mac Support

IT Strategy

IT Projects

IT Audits

Software Licensing

IT Infrastructure

IT Procurement

IT Supplier Management

IT Security

IT Networks and Cabling

Cloud Readiness

Virtualisation

Backup and Continuity

Managed Networks

Managed Hosting

Managed Backups

Managed Business Continuity

Managed Private Cloud

Managed Hybrid Cloud

Managed Public Cloud

Cyber Security Audit

Cyber Essentials Support

GDPR Compliance Support

Network Penetration Testing

Managed Cyber Security

PCI Compliance Support
Software & E-Mail Support
Do you struggle with software and e-mail support? is there no one to call when there is a problem? As Microsoft Silver Partners and experienced Google resellers we can offer competitive pricing for your cloud software suite, however, we can also configure it for you and provide first-class support for any queries you may have. Many clients invest in this type of software but it's rarely configured or supported.
Let us take care of your IT support so that we can show you how efficient your business can be with us working alongside you!
Find out how we can transform your business - speak to one of our expert team today on 0330 133 0902.